Guided Cycle Tour of the Outer Hebrides
The Hebridean Way (NCN 780)
Join us on our fully-supported cycle tour through the mountains and neolithic landscapes of the Outer Hebrides, the islands at the edge of the Atlantic Ocean.
Now taking bookings for 2024
29th April to 5th May 2024
13th May to 19th May 2024
8th July to 14th July 2024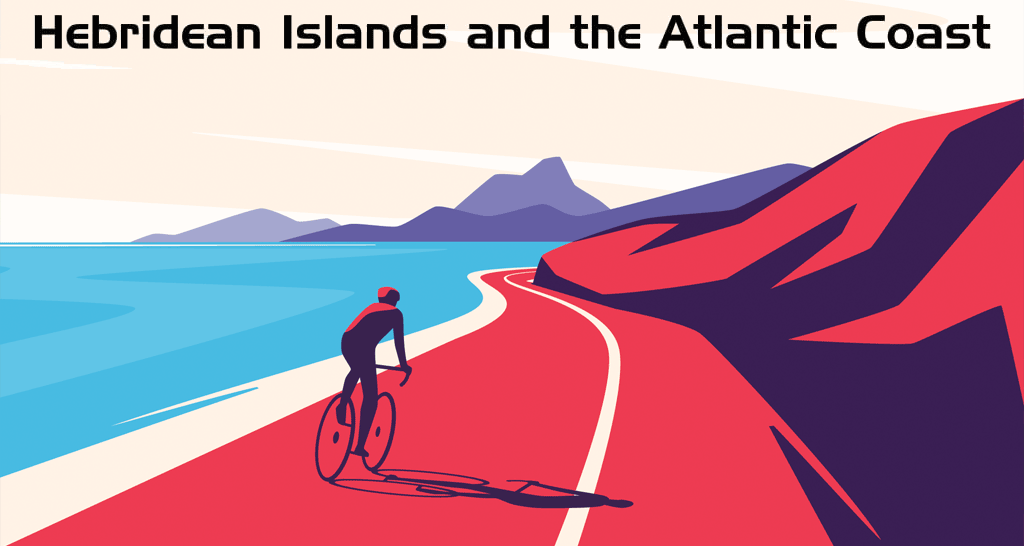 ---
Fàilte gu slighe Innse Gall
Welcome to the Outer Hebrides
The predominant language still spoken on this chain of islands is Gaelic and Innes Gall (Island of the foreigners) is how the islands were referred to by the Scottish Gaels pointing towards the Norse who dominated these islands for nearly 500 years. Today the Gaelic and Norse cultures are still strong and intertwined and there is a deep sense of tradition throughout the islands adding to the sense of mystery and beauty.
The Hebridean Way Cycle Route
The cycle route along the Hebridean way runs for 186 miles over a chain of 10 islands. Each island has its own distinct character and cycling from island to island is perhaps the best way to fully experience their unique culture and atmosphere of them. From the saddle, you will get a chance to smell the salty Atlantic air and immerse yourself in the wild and ancient landscapes.
---
Skinny Tyres guided cycle tour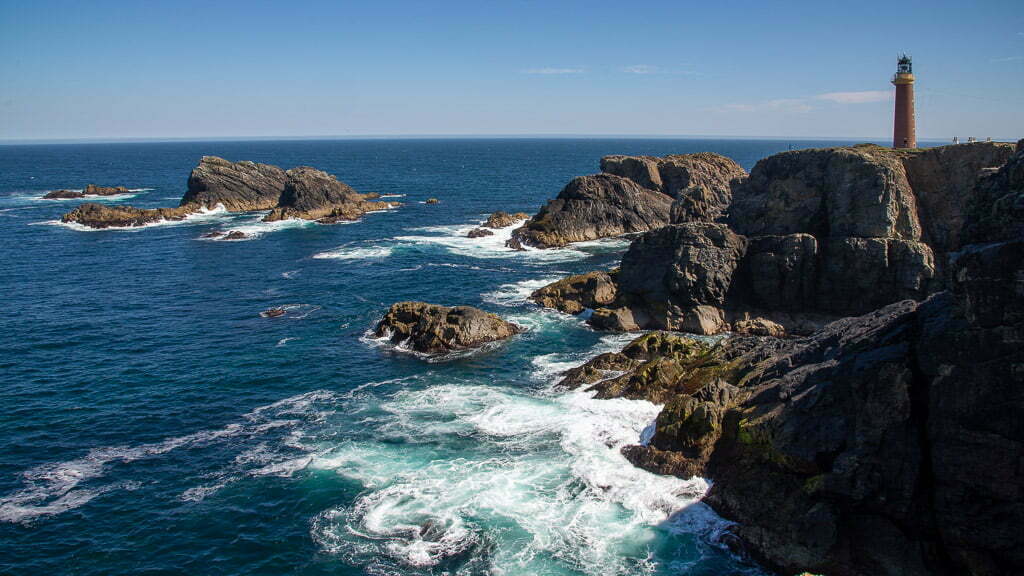 Cycling on the Outer Hebrides is unlike any other ride. Along the way, we will support you with our customised van and experienced guides, ensuring that you have an amazing cycling holiday.
We recommend four days for the ride through these in these incredible islands, allowing you time to take in the beautiful beaches and scenery. This ride is all about the experience: the wild landscapes, still dominated by neolithic sites; the journey, rather than the destination; the Gaelic culture and the sense of history that oozes from every rock, beach and loch.
Read more: Visit Outer Hebrides
---
What's included
Ferry links to and from and between the islands
Optional day of warm-up cycling around Oban
4 days of road cycle riding through this wild chain of islands following the Hebridean Way
6 nights of hotel accommodation with breakfast and evening meals included
Exceptional support from our team of guides and our customised vans
Transfer back to Oban from Ullapool
---
Cycling itinerary
Day 1 – Arrive at Oban with optional warm-up cycle ride around Oban
Day 1 – Ferry Oban to Barra – arrive at 6 pm
Day 2 – Cycle from Vatersay to Barra, ferry to Eriskay, cycle to Benbecula – 46 miles 1500ft ascent
Day 3 – Cycle from Benbecula to North Uist – 45 miles 1326ft ascent
Day 4 – Cycle from North Uist to Berneray, ferry to Harris, cycle to Stornoway 72 miles 4,500ft ascent
Day 5 – Cycle from Stornoway to Butt of Lewis (optional ride back to Stornoway) 50 miles 3000ft ascent
Day 6 – Ferry to Ullapool, then transfer back to Oban
---
Dates and Prices
29th April to 5th May 2024
13th May to 19th May 2024
8th July to 14th July 2024
16 places per trip
£1,550 per person
Single room supplement £200
For enquiries please get in touch via the contact form or call Scot on +44 (0)7763 013 862.
I have cycled and mountain biked all round Europe and the trips with Skinny Tyres consistently rate at the top."

J O'Brien Outer Hebrides 2022
---