Fully supported Guided Cycling Tours
At Skinny Tyres, we pride ourselves on providing unrivaled cycling holidays in Scotland. We will support you along the way as you ride over mountains, through deep glens and forests, and out to the wild and untamed Outer Hebrides and islands on the west coast of Scotland. We have been providing cycling trips that exceed expectations since 2009. We have the experience and ability to make your dream holiday a reality. Our approach to running a cycling holiday with our fully customised van and expert team of guides means you can be confident that we will ensure every detail of your trip is planned with the ultimate goal of providing an amazing cycling holiday.
Exceptional in every way

Keith Salisbury, Land's End to John O'Groats 2020
---
Cycling holidays as they should be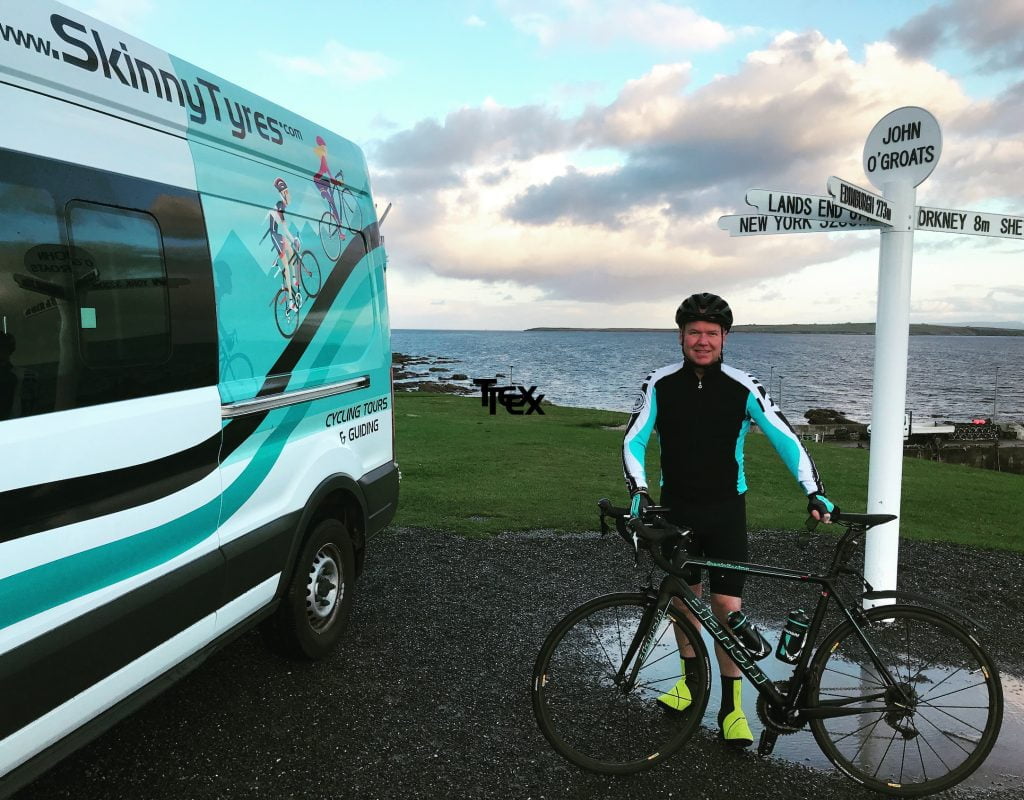 When you cycle with Skinny Tyres you know you are in capable hands. We focus exclusively on cycling holidays and this means we can deliver on our expertise. As obsessive cyclists ourselves, we know what makes a roadie tick and we follow the philosophy of providing a cycling experience that we would like to have ourselves. With over a decade of experience in running cycling holidays, we know what makes a great trip.
The fabulous Skinny Tyres team ensure that navigation, logistics, snacks, mechanicals are all taken care of

Neil MacKinnon, Highland Perthsire 2022
---
Active support for you cycle tour
Leaving you free to enjoy the ride and feeling like a pro'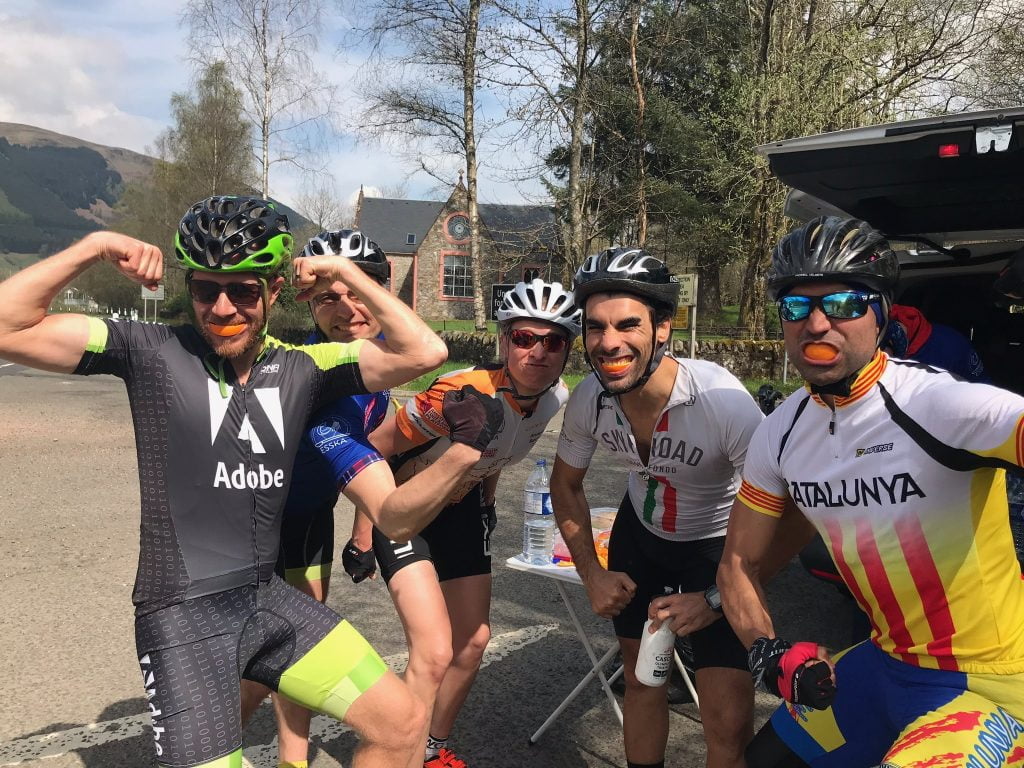 Unlike the majority of other cycling tour companies, we do not provide guides who ride their bikes with the groups. Instead, at Skinny Tyres our guides will support you on the road with our fully customised vans that accompany you on the route. Each van is laden with equipment and stock to ensure that every need you may have on your trip is catered for. From a full bike workshop to spare clothing, salted tomatoes to massage rollers – we aim to leave no cycling need to chance. As you ride you can leave a day bag in the van with personal items and have access to it all day. We will provide full GPS files and trip route notes for each day of cycling and our guides will be there on the road with you throughout the day to ensure you get the best experience and support.