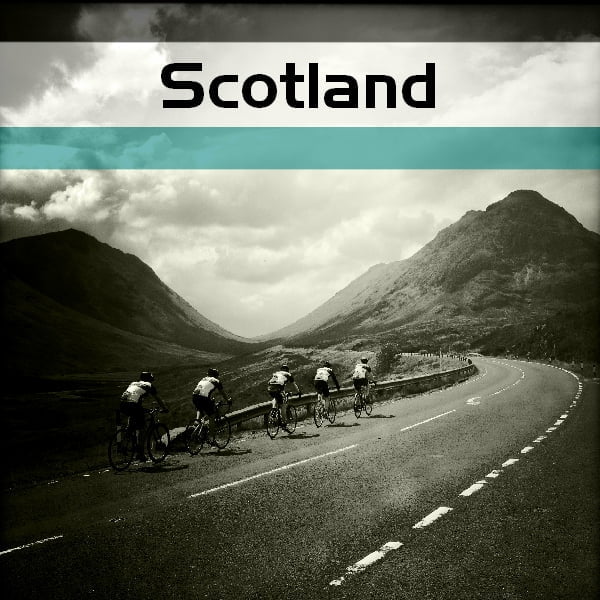 Scotland the Great
Wherever he cycles in the world Scot Tares finds that Scotland is hard to beat.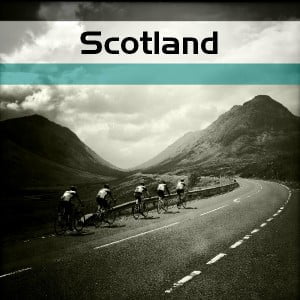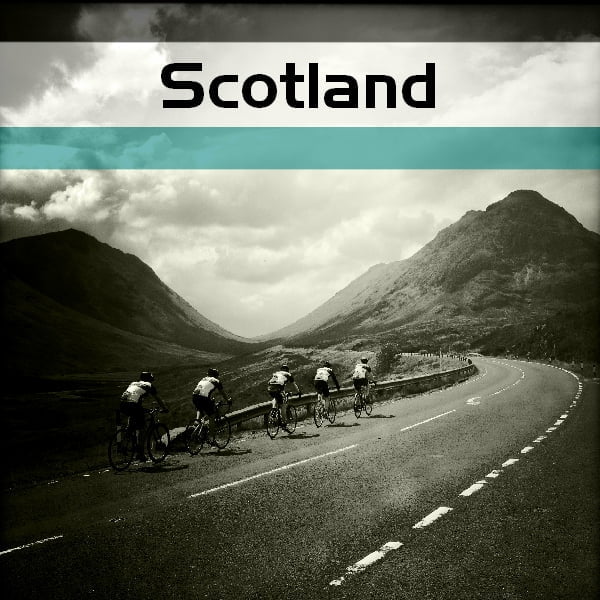 As I rode, numbers raced through my head: four miles to go to the top; my average speed was 12 miles per hour, giving an ascent time of approximately 20 minutes; my pedal cadence was 80 revolutions per minute, giving 1600 pedal strokes needed to get to the road summit;  my heart was beating at 155 beats per minute, not in the red, but close to it, and it would beat another 3100 times before levelling out as I rode over Ben Lawers. I was cycling on one of my favourite climbs in Highland Perthshire, if not the UK. It has many qualities of an Alpine ascent, from the moment it breaks from the steep initial ramp through the trees to the panoramic vista that opens out before you as you climb higher above Loch Tay; and for me, that is one of the key points that sets it above its giant Alpine cousins. Where the Alps offer longer ascents, the lack of distance on Scottish climbs, such as Ben Lawers is more than made up for by the view. In the Alps, the wider view is often blocked by the view of the towering mountain in front of you and although the setting is often spectacular, I would rather have a "grand view" to take my mind off the numbers racing through my head. And so it was with Ben Lawers: as I broke out through the trees, my mind instantly forgot the computer on my handlebars that spewed out a list of figures that served only as a reminder of the pain ahead and instead it filled with the pleasure of riding my bike in one of the best cycling countries in the world; our very own. Wherever I have cycled in the world, on my return I have ridden through Breadalbane and Glen Lyon and over the shoulder of Ben Lawers and been reminded what it is that makes cycling in Scotland so great and wonder why I would want to ride anywhere else.
Scot Tares
Twitter: @SkinnyTyres
Where to Ride
Ben Lawers: The ascent over Ben Lawers, the tenth highest mountain in the UK, is just one of the many highlights of this classic circular route.
Map

OS Landranger 1:50000 51

Grid ref

Start – NN741 470 (Fortingall)

Details

31 miles

1693ft of ascent

Ben Lawers climb: 4 miles

Description

Starting at Fortingall head south towards Fearnan, before turning onto the A827 south west. After 11 miles, turn right onto the climb of Ben Lawers, which initially climbs through trees, but breaks out onto an Alpine style mountainside. The climb starts to level out as you approach Lochan na Lairige, but then kicks up steeply once last time to take you to the top of the dam. A long winding descent on single track road takes you into Glen Lyon; care is required for this descent. If required you can stop for refreshments at the bike friendly café at Bridge of Balgie, before riding back via Glen Lyon. The Glen is perhaps one of the highlights of this route as it is slightly downhill and if you have a tail-wind then you are in for a treat as you ride through the historic steep-sided "longest, lovliest and loneliest" glen in the country.