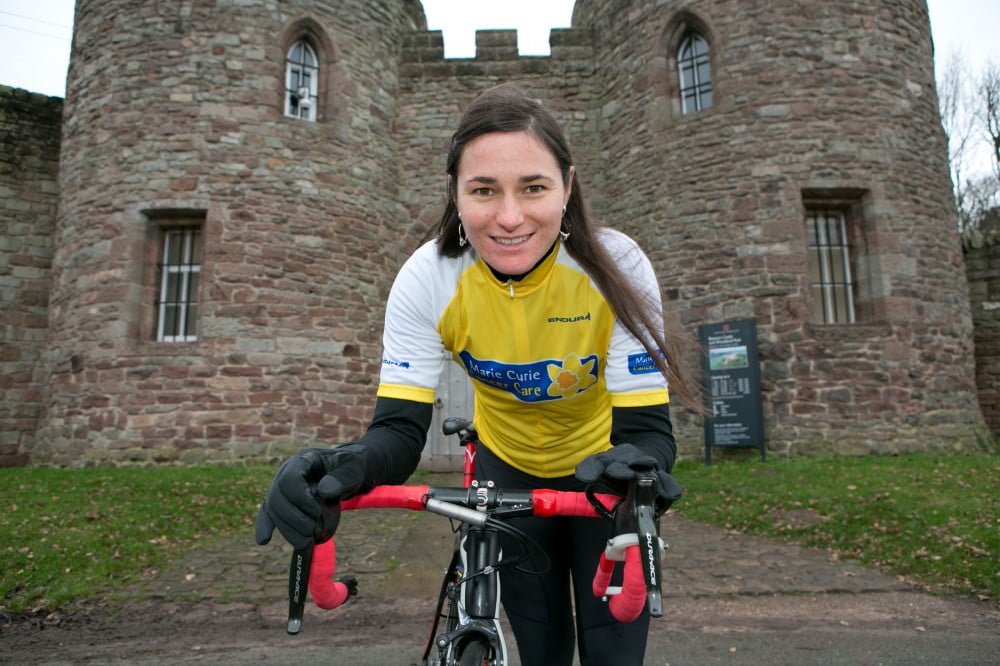 An interview with Dame Sarah Storey
Scot Tares has a chat with the UK's most successful Paralympian ever: Dame Sarah Storey.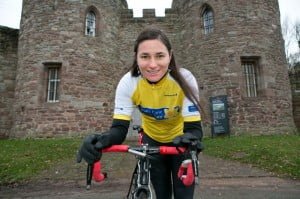 Dame Sarah Storey had an incredible year in 2012, with many wins in road and track cycling, topped off with four Gold Medals and a World Record at the Paralympics which brought her overall tally to 11 Gold, eight Silver and three bronze and making her the UKs most successful Paralympian ever.
This week it was announced that she would be patron of the 2013 Etape Series of events that includes the Etape Caledonia held each May in Pitlochry, Highland Perthshire. Prior to the announcement I caught up with Dame Sarah.
In 2005, Dame Sarah switched from swimming to cycling, after a series of ear infections forced her out of the pool and onto the bike. She started cycling to maintain form during her enforced leave of absence from the pool, but was soon offered a trial by British Cycling. This was so successful that she had guaranteed her selection for the European Cycling Championships in Holland. She came home from that event with a World Record, two Gold medals, a Silver and a Bronze. Despite this, the decision to focus on cycling rather than swimming was not an easy one, but following advice from her coaches the transition was made and she hasn't looked back since.
Dame Sarah, unlike many cyclists, does not limit her focus to a sprint or an endurance event and she combines a lot of road racing, with a mix of different disciplines on the track, from team Sprint and short time trial efforts, to longer endurance based events such as the individual pursuit. For many riders, the training involved to combine such a mix of disciplines to get an optimum performance can be difficult, but not so for Sarah Storey.
"It's all about balance; partly about what nature is giving you, but compensating with training to create what you need for the other events. Being able to sprint while on track gives you speed on the road and an ability to sustain distance on the road enables you to cope better on the track. We constantly monitor everything that we do and tweak accordingly."
Dame Sarah has competed in and won many non-para cycling events and I was interested to find out whether she felt the integration of para and non-para athletes competing on the same programme at the same event was something she saw as positive. She commented:
"It's not logistically possible to fully integrate para and non-para events as the event would be 6-8 weeks long and you'd lose the quality of the riding. We should put para-sport on an equal footing which is what London demonstrated, but to combine (both) you'd potentially lose something; opportunities would be minimised as opposed to maximised. No athletes I know of are calling for integration."
Since the Commonwealth Games in Manchester in 2002, there has been a move to run para and non-para sport alongside each other in the same games. Glasgow 2014 will see more para-sports than ever, including tandem track cycling for the first time. Dame Sarah continued:
"The Commonwealth Games are a good size of event to be able to do that, but it's not a comprehensive programme; it's a step forward but not full integration. Para-sport is too big to integrate fully. We welcome the changes made to integrate and there may be a time when there is a full para-Commonwealth Games. Hopefully the London legacy will be that more para-sports will be reported upon. Tandem riders very excited to compete in Glasgow."
Dame Sarah Storey has raced and won many non-para cycling events and she just missed out on a place for the Olympic British Cycling team for London 2012. Looking to Glasgow 2014, there are no para-events for her to ride, so she will be looking to gain a place on the English team for the non-para cycling events.
"In Glasgow 2014 the same events will be available to me as in Delhi." (Dame Sarah came sixth in the non-para 3000m pursuit.) "I have always competed in available events, alongside able bodied athletes. It's just another competition. Whatever the level of impairment, the athlete is best to compete in any event, not just para-events. It's always been done; no-one's paid any attention before."
Out of all the excitement and victories in 2012 in both men and women's racing, many of the women's events proved to be a lot more exciting to watch than the men's races, dispelling the myth that women's racing is boring. However, there is still discrimination and prejudice towards women's cycling as female riders struggle to gain parity with men in sponsorship and media attention and in race opportunities.
"It's a similar situation to para-sports; men started doing it first, women are one step behind. It's down to the UCI to be able to sell the TV rights. Even though someone might be willing to show the event in its entirety, it's hard to do so because the investment is not there. The infrastructure is there, the riders are there, it's just a matter of time. Since the games in London it's been an incredibly positive response; we shouldn't be afraid to step into the unknown and let it happen, because it can just happen."
As Dame Sarah became successful in sport at a young age she found that she was marginalised by her fellow school pupils. Sport can have a huge positive impact on people's lives and give them confidence, but often young people involved in sport are viewed as different by their peers and the amount of training involved to become successful can also mean young athletes feel they may not have the social time their friends may have.
"People have to stop seeing sport as something that takes you away from something or that you need to sacrifice something for it. I haven't sacrificed anything; I've done exactly what I wanted to do. We need to redefine what we are saying to our children: redefine what our use of time means; what is leisure time? Hanging around, playing video games, or training in a sport that we love. We need to encourage people to see it as an enhanced life experience."
So for young people looking to get into sport, what advice would Dame Sarah give?
"Keep looking, keep trying; there are lots of tools on the internet, lots of information out there. Be prepared to look, do your research. Get down to your local sports centre, find out what's happening and get involved. Try out everything, don't limit yourself. "