 Exploring Tayside and Fife on Two Wheels
Taken from the Blazing Saddles Column in the Tayside Courier Weekend Supplement 28.4.12
Out on a bike in Tayside
Get on your bike – Scot Tares highlights the fitness benefits of cycling and urges us to get out on two wheels in Tayside and Fife…
"Bicycling is a big part of the future. It has to be. There's something wrong with a society that drives a car to work out in a gym" – Bill Nye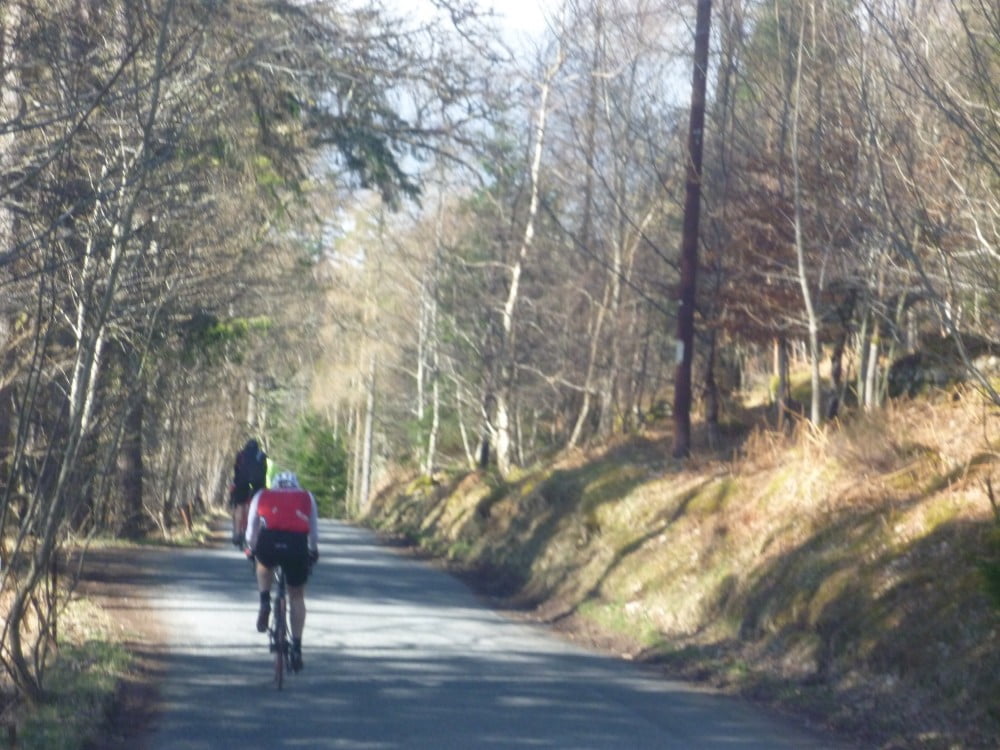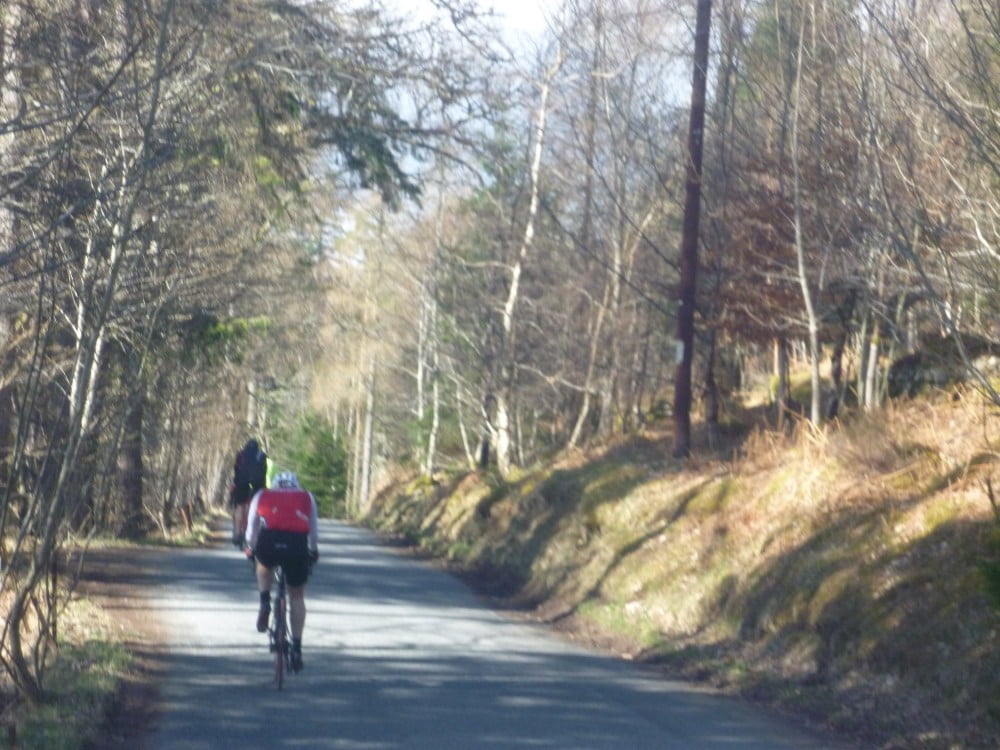 The health and fitness industry is full of ways to convince us that this year is the year when we are going to lose some pounds. Often those pounds are lost, but usually not from around our waist. Sometimes we can spend more time thinking about getting fit, and spending money in the pursuit of that svelte figure and less time actively pursuing it.
Cycling is not just one of the best exercises out there; it is also great fun too, and how often can you say that about getting fit? Even when it does feel like exercise, rather than a jolly on two wheels, the simple fact of being out in the fresh air and beautiful Scottish countryside makes it seem so far removed from your usual idea of 'exercise' that you are far more likely to want go out again.
One of the many great things about living in Tayside is the direct access to the countryside that we have. Even if you live right in the heart of the city, you are never more than a few miles from some green space or countryside; which means lots of free exercise space. Whatever your taste is in cycling, I firmly believe that we are blessed in Tayside and Fife with the finest on and off road cycling anywhere in theUK. There are endless mountain-bike trails suitable for all abilities and a huge spider-web network of relatively traffic-free roads, with a variety of flat terrain and mountain passes that ensures riders come from all over the world to cycle here; just look at the international popularity of the annual Etape Caledonia for evidence of this.
Must See: Cogniflex Reviews and Ratings – 'Don't Buy It Until You See This First'. It plays an important role in the treatment of neurological.
Cogniflex Review 2017. Time to get your brain on steroids. Are you experiencing any of these problems? — Unable To Focus? — Trouble Remembering Things?
With all this on our doorstep we should be out there enjoying and exploring our own Tayside and Fife on two wheels.
Cycle Route – Dundee to St Andrews
This week's route is a family-friendly cycle route, that combines cycle path, short on-road and longer off-road sections.
The Route: Dundee to St Andrews

Grade:
Moderate mixed on and off road route
Details:
20 miles/ 34km (one way)
Maps
OS 1:50,000 Map 54 & 59
Start:
TayBridge  OS 1:50,000 Map 54 – NO407301
Finish:
St Andrews OS 1:50,000 Map 59 – NO5117
Details:
The route starts with a crossing of theTayRoadBridge, before turning east atNewport-On-Tayalong a lovely section of cycle path towards Tayport. The route then carries on through Tayport and intoTentsmuirForest, before heading back out to Leuchars. A short road section at Guardbridge will lead you onto another section of cycle path that finishes inSt Andrews
The Map:
A detailed GPS plot of the route on an OS map can be found at: http://www.gps-routes.co.uk/routes/home.nsf/osmapdisp?openform&route=dundee-to-st-andrews-cycle-route
Copyright DC Thompson 2012