 Get in the right gear
Getting in the right gear for cycling doesn't mean donning your best lycra.


Using the gears on your bike correctly will make cycling easier and more pleasurable, but unfortunately the subject of gears can add a whole new layer of confusion to cycling to the point that many just avoid the subject completely. However it doesn't need to be confusing and getting to know how your gears work can bring a new dimension to your riding.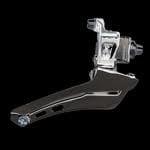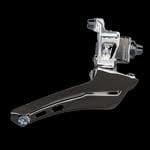 Consider that on a bike you are the engine and the gear you are in affects how your engine performs; lower gears will make pedalling easier, but as you pick up speed staying in a low gear will mean your engine will start to "over-rev". An example I often see with novice riders is that when they see a hill they instantly change down into their lowest and easiest gear. This has the effect of causing the rider to lose any forward momentum and they then have to use more energy to drive the bike up the hill. Consider how this would feel in a car if you were to suddenly change from fifth gear to first gear at the first sight of a hill and how it would affect your fuel consumption. That is not to say that you shouldn't use easier gears when climbing, just that you should change down gradually as required. The key is to try and maintain a steady "rev-count" on your pedal cadence by using your gears, and as with a car where smooth driving can save you fuel, riding in this way will save you energy.


Perhaps the best way to figure out the gearing on your bike is to find a short and quiet gradient and ride up and down it trying out as many combinations of your gears as possible and "feeling" how each affects your momentum. A word of advice however, beware of cross-gearing, which is when you are riding with your front gear in a harder gear and your back gear in the easier gears, thus making your chain run diagonally, rather than parallel to the bike, putting it under strain and potentially causing it to snap.


Gearing is a subject I could write pages about and routinely devote whole coaching sessions to and to gain proficiency does take some effort and thought, but don't let the complexity of the subject put you off finding out more. Once it's clicked you'll find a whole new world of riding out there.
Get out and ride.
Scot Tares
Twitter: @SkinnyTyres
Where to ride: Dronley
Location:
OS Landranger 1:50,000 Map 54

Start at NO343359

Distance: 4miles/ 7km return

Details:
This short off-road cycle route is situated a mile north of Muirhead at the back of Dundee. It's suitable for children of all ages and follows a section of the disused Dundee to Newtyle railway line