 Youth Cycle Racing
If you want to get your kids to eat their greens, then enter them in a bike race.
The Commissaire stood with his starting pistol in the air, "The race will start within the next 15 seconds", he shouted to the riders who sat on their bikes with a look of absolute concentration on their faces. Bang! The starting pistol fired and the riders sprinted to get into the sharp left corner first. This could have been a scene from a professional race, but it wasn't; each of the 20 riders lined up on the starting grid were six years old or younger and they were all taking part in the West Lothian Clarion Youth Cyclo-Cross race in Linlithgow last Sunday.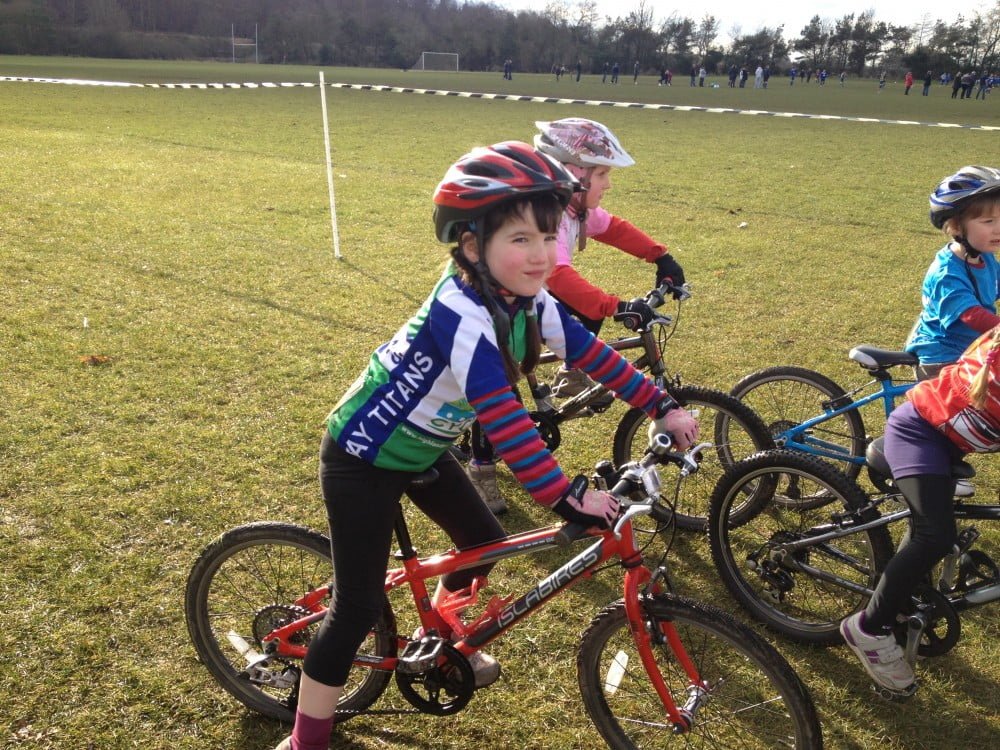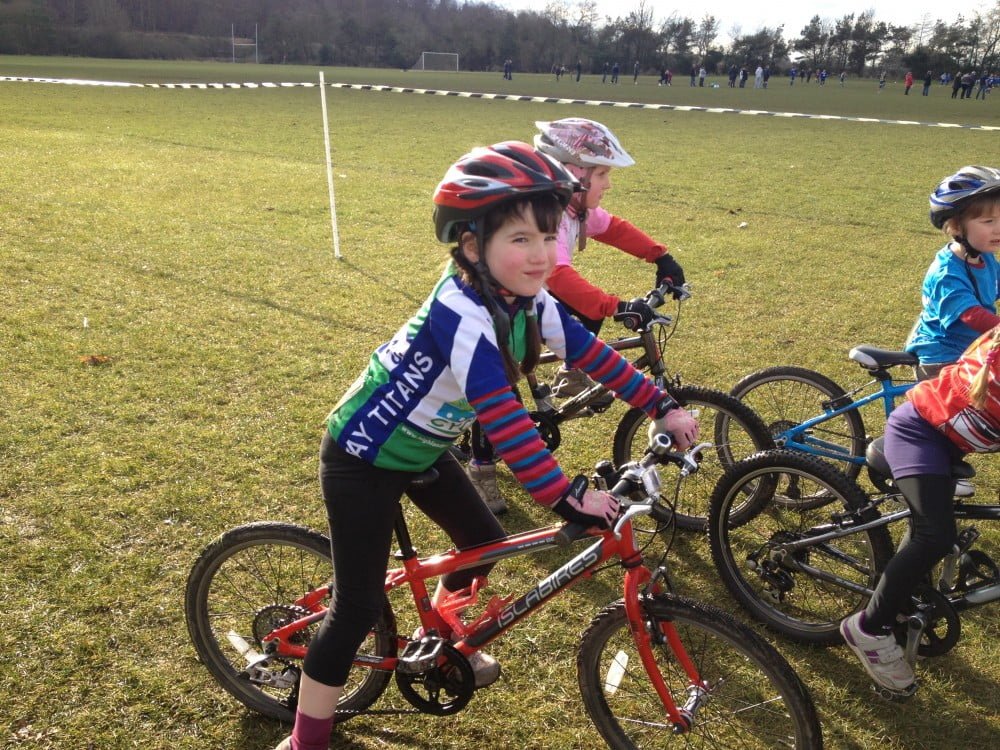 Such events happen up and down the country throughout the year and are a great opportunity for young riders to experience the thrill of racing, but more importantly, it is a chance for them to get out and have fun on their bikes with lots of other young people. My own two children were taking part in this race; my six year old girl was a veteran at such events, having entered several before, but for my four year old boy it was his first and such was his excitement that he went to bed early every night in the lead up to the race and was asking for more vegetables for his tea, "Just to be strong and healthy for the race, just like Chris Hoy" he said. It was a parent's dream and our only wish was that there was a race every week we could enter him in. At the end of the race there were a lot of red cheeked and sweaty little faces, but every one of them had a grin from ear to ear as they tucked into the cake and hot chocolate from the refreshments tent. As we drove home in the car and my little boy's eyelids grew heavier he muttered, "Can we do this again tomorrow?". The cyclo-cross season is coming to an end, but the Scottish Cross Country (SXC) mountain-bike series is about to start with the first event being held in Forfar on Sunday 17th March 2013. SXC is similar to cyclo-cross in that it is an off-road event with categories open to all age groups of riders, allowing parents and their children to enter for the event.
If you would like more information then visit: Scottish XC
Where to Ride?
The Trossachs for some off-road riding
Where to ride: The Trossachs
Location:
OS Landranger 1:50,000 Map 57 Distance 13 m/ 22km  one way Start at Aberfoyle NN 523011 Finish at Callendar NN 626075
Details:
This on and off-road route through the Queen Elizabeth and Achray Forests leads you over the Dukes Pass and down to Loch Venacher and onto Callendar. It is suitable for adults and older children and follows traffic-free forest tracks, some minor roads with a short section of main road at Aberfoyle. The start of the ride has a stiff climb, but then it is steady going after that and mostly downhill