 Gadgets on bikes
Taken from the Blazing Saddles Column in the Tayside Courier Weekend Supplement 11.8.12
Turn off, tune out, change gear. Scot Tares advocates a simpler approach to cycling
"I thought of that while riding my bicycle." Albert Einstein (on the theory of relativity)
Bicycles inspire greatness; I'm sure someone great has said that at some point in history and not just in sporting sense, although in 2012 our competitive British cyclists have pushed the pedals to a point where the momentum of their achievements will propel them and their successors to greatness for years to come. No, what I mean is that the bike creates a calmness of thought that lets the mind flit into thoughts that otherwise are inaccessible in the gadget filled world we now live. It's a wonderful thing to be unleashed from the jostle of life, if only even for an hour. Even if you are riding through the city, the sublime motion of the pedals and "in your face" assault on the senses in all weathers can clear the mind and bring a focus to thoughts in a way that can never be achieved sitting in a car. On a mountain bike a technical descent can be like a game of chess, where you are the King and each move can be the moment of progression to the end game or check-mate. Nothing else matters but the moment.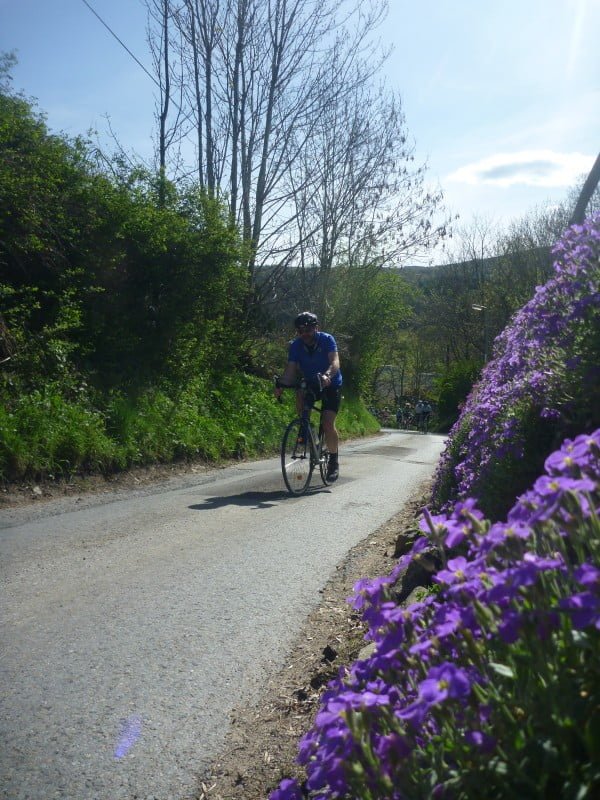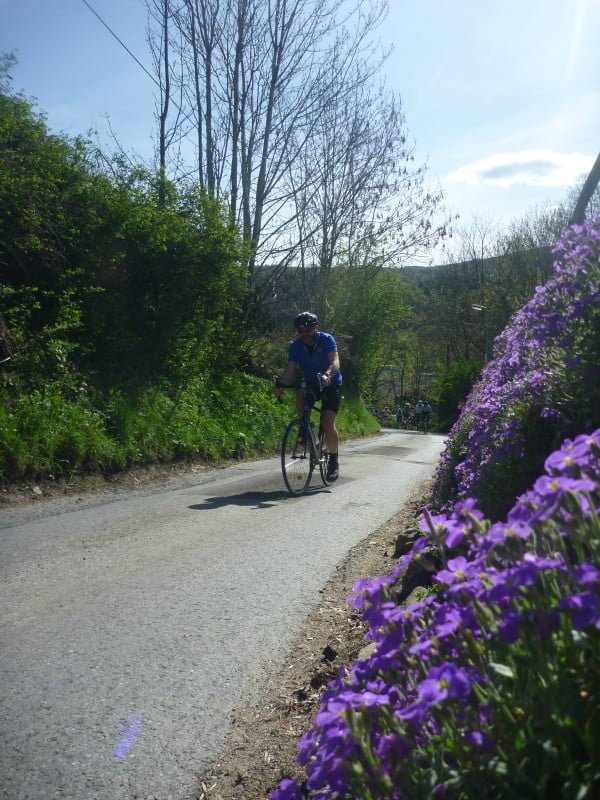 It all sounds "airy-fairy" stuff, but those who ride will appreciate the moments and the positive energy gained from riding a bike, but increasingly the "real world" is creeping into these precious moments between the rider and two wheels. If you have a smart phone, then you will likely know what I am talking about. Nowadays, there is every kind of app for cycling; a favourite, Strava is hugely popular and is creating a new virtual competitiveness among cyclists. It's all great stuff and far from being a two-wheeled Luddite, my phone is packed with cycling related apps that will tell me everything, from what gear inch I'm riding to the fastest time riders have ridden a local climb. However, rather than switching off for a moment or two, we are increasingly switching on and losing one of the things that makes cycling precious. I'm not advocating that we lose such technology completely, as a coach, and cycling geek, it's great to compare and contrast figures, but this dulls the senses to the experience of the bike. Instead, why not try riding your bike, even just once a week, without a computer telling you your power output and heart rate, cadence and relative position to virtual riders who have ridden the same route. Switch off and enjoy the bike and maybe, you will have a moment of greatness too.
Where to Ride – Tenandry, Killiecrankie
For road riders this little known gem of a climb is a great little loop to add to any ride in the Pitlochry area. The views from the top across to the Beinn A'Ghlo massif are stunning.
Location:
The Tenandry Climb

OS Map 43 Landranger 1:50000

NN 914608

Distance:
1.82 miles/ 2.9km
Ascent:
413ft/ 125m in 1mile/1.6km – Average gradient 8%
Details:
This climb starts at the Garry Bridge just south of Killiecrankie and then rejoins the B8079 in Killiecrankie. It is best ridden as part of a longer route from Pitlochry and the surrounding area.
Scot Tares
Twitter – @SkinnyTyres
Copyright DC Thompson 2012