 Cycling and music
Taken from the Blazing Saddles Column in the Tayside Courier Weekend Supplement 1.9.12
As Bradley Wiggins brings his mod styling to the cycling world, Scot Tares wonders: is cycling is the new rock and roll?
"As a kid, I had a dream – I wanted to own my own bicycle. When I got the bicycle, I must have been the happiest boy in Liverpool, maybe in the world.  I lived for that bike.  Most kids left their bikes in the backyard at night.  Not me.  I insisted on taking mine indoors and the first night I even kept it in my bed." ~ John Lennon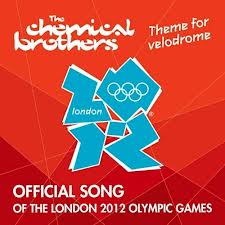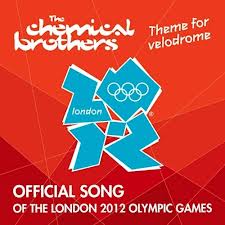 Throughout the 2012 Olympics I had my copy of "Theme for Velodrome" by the Chemical Brothers blasting through the speakers in my kitchen, its Kraftwerk-inspired beats just the latest in a long line of music inspired by the humble bicycle. It's hard to think of any other human invention that has inspired, or been the theme of, so much musical creation; in San Francisco there is even an annual bicycle music festival. My first exposure to two-wheeled musicality was "Bicycle Race" by Queen and still, many years later, when I hear a bike bell being rung the song starts playing over in my head. I also recall Mick Talbot from the Style Council appearing on Top of the Pops in 1984 sporting a Raleigh Campagnolo cycling jersey, bringing mods and bikes together when Wiggins was only four years old.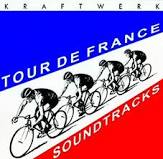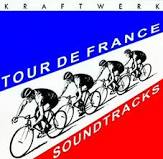 Some bands, such as Kraftwerk, have devoted whole albums to the bicycle and perhaps the pumping of pedals at 90 to 120 revolutions per minute lend themselves well to the electronic drive of such music. Other bands have used cycling to inspire their name: "Bombay Bicycle Club" come to mind, as do "Abdoujaparov", formed after the break-up of Carter USM and named after the Uzbekistan road sprinter of the early 1990s.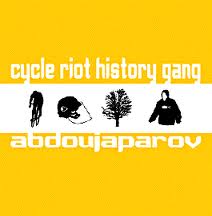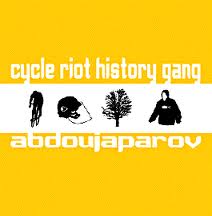 Even when the musicians don't write about bikes many of them will wax lyrical about their love of cycling:  Beyonce, Ben Harper, Gary Kemp are all keen cyclists and some, such as drummer Neil Peart, from Rush and ex-Talking Head David Byrne have written books of their experiences on their worldwide bike journeys. Byrne has even gone as far as recording an album of music and atmospheric sounds to accompany the audio reading of his book.
For me I have a playlist on my mp3 player that accompanies me when I train indoors on the bike. I know of cyclists who ride on the road with ear-buds in and one who even kept the music still playing whilst on a group ride. My personal feeling is that this is dangerous, but I also feel it diminishes the sensation and natural music created whilst out on the bike; the rush of wind, the whirr of the chain and the sound of nature as you pass through it. This is the real music of the bicycle and a sound that will continue to influence musicians for many years to come.
Scot Tares
Twitter: @SkinnyTyres
Where to Ride – Family Cycle Route around Templeton Woods, Dundee
Location:
Templeton Wood Trails

OS Map 54 Landranger 1:50000 – NO359344

Situated just to the north of Camperdown Park

Distance:
Various
Map:
A downloadable map of the routes in Templeton woods as well as several others in the city of Dundee  is available at: http://www.dundeecity.gov.uk/outaccess/biketrails/
Details:
Templeton Woods is an ideal venue for a short off-road ride with the family. There is plenty to see and do in the woodland and the woodland visitor centre is an ideal start and finish point.
Copyright DC Thompson 2012