 Cycling and books
First Published in Blazing Saddles Column in the Tayside Courier Weekend Supplement 8.12.12
Scot Tares finds out you can enjoy cycling from the comfort of your armchair.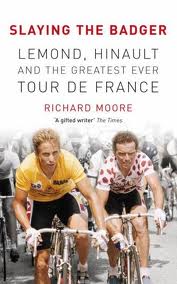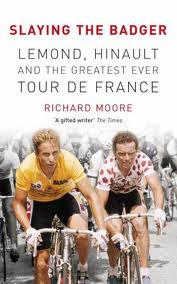 Alongside my passion for all things two-wheeled, I have several other past-times and pursuits that I enjoy: going to the mountains with my dogs and my mate, listening to and collecting vinyl records, and reading and collecting books. Books have been a part of my life for as long as I can remember and one of the benefits to be had from them for me is that when I'm not up the hills, or out on my bike I can be reading about them, or even better reading about riding bikes in the mountains with camping and whisky thrown in for good measure; another two passions of mine.
My bookshelves strain under the weight of many books of all varieties, but it is probably cycling books, which fill seven full shelves, that are the most prominent. Friends have been known to remark that they are amazed that so much could be written about riding a bike. There are travelogues from people who have cycled all over the world; classic cycling fiction such as "The Rider" by Tim Krabbé; and biographies, one of my favourites being "In Pursuit of Stardom" by Tony Hewson which recalls a time in the 1950s when he, Vic Sutton and Jock Andrews blazed a trail across Continental Europe trying to make it as pro' riders. Others such as "A Moustache, Poison and Blue Glasses" recall a rich and sometimes dark history of races and riders; several of which are packed with black and white photographs that evoke the passion, pain and suffering that seems to seep through the very pores of the sport.
Far from being a subject that has a limited scope, the sheer variety of books about cycling is astounding and increasing numbers of cycling related books are being published every year. One such book, "The Secret Race" by Tyler Hamilton and Daniel Coyle won the "William Hill Sport's Book of the Year" Award for 2012 and is the third cycling book to have done so after "Rough Ride" by Paul Kimmage and "It's Not About the Bike" by Lance Armstrong and Sally Jenkins. The latter sits on my shelf, but is one I have never actually got around to reading and after recent events is one that I am unlikely to do so in the future.
Office Setup To get started with your Microsoft Office Installation you must need valid product key code & visit office.com/setup www.office.com/setup and we can also help you with your entire process to setup office product online.
My wife has accused me before of having too many cycling books and I admit, that just like buying new bikes and components, buying books can be just as addictive and if the weather prevents you from getting out on your bike over the winter, then why not sit back, relax and pick up a good book instead?
Scot Tares
Twitter: @SkinnyTyres
Where to Ride: A road ride par excellence
Where to ride: Dunning – Gleneagles loop
Location:
OS Landranger 1:50,000 Map 58

Dunning at the foot of the Ochils Hills makes a good starting point for this hilly loop

Distance:
24miles/ 40km
Details:
From Dunning head up the climb of the Common of Dunning and head over this beautiful road towards the Yett's o'Muckhart. At the junction prior to the Yett's turn right and head north through Glen Devon and then Glen Eagles. A right turn before you reach the A9 will take you back along to Dunning to complete this road loop.
Scot Tares
Twitter: @SkinnyTyres
Where to Ride: A road ride through Highland Perthshire
Where to ride: Strathardle loop
Location:
Highland Perthshire – Landranger OS Maps 53 & 43
Distance:
52miles/ 87km – 1657ft/ 505m ascent
Details:
This circular road route is a beautiful ride through some of Highland Perthshire's finest scenery. You can start at any point, but Dunkeld is an ideal point to leave from:

Follow the A923 north out of Dunkeld to Blairgowrie, join the A93 at Rattray and head north to Bridge of Cally where you will turn left and follow the A924 along Strathardle, before dropping into Pitlochry. From here there are several options to head back to Dunkeld, either on the cycle route alongside the A9, via Dalguise or by the hillier roads around Guay and Tulliemet
Copyright DC Thompson 2012