 The Skye Sportive
Isle of Skye – Scottish Hebrides, 29th May 2010.
Watch the "Adventure Show" featuring Skinny Tyres on the BBC iplayer
Hands On Events' Organiser Alasdair Lawton cannot be accused of staging average events in average locations, and an island built from hills and mountains rising straight out of the Atlantic is always going to provide a spectacular ride. This year (the third for the Skye Sportive) Alasdair was delighted to have doubled the entries from 2009, showing the popularity of these unique island routes.
The wet weather did not deter the 230 starters in Portree and they set off North towards Staffin, riding the first 18 miles in the shadow of the jagged Trotternish ridge. This escarpment, the longest in the UK, offers an eerie backdrop of collapsed mountains bristling with stacks, pinnacles and long cliff faces.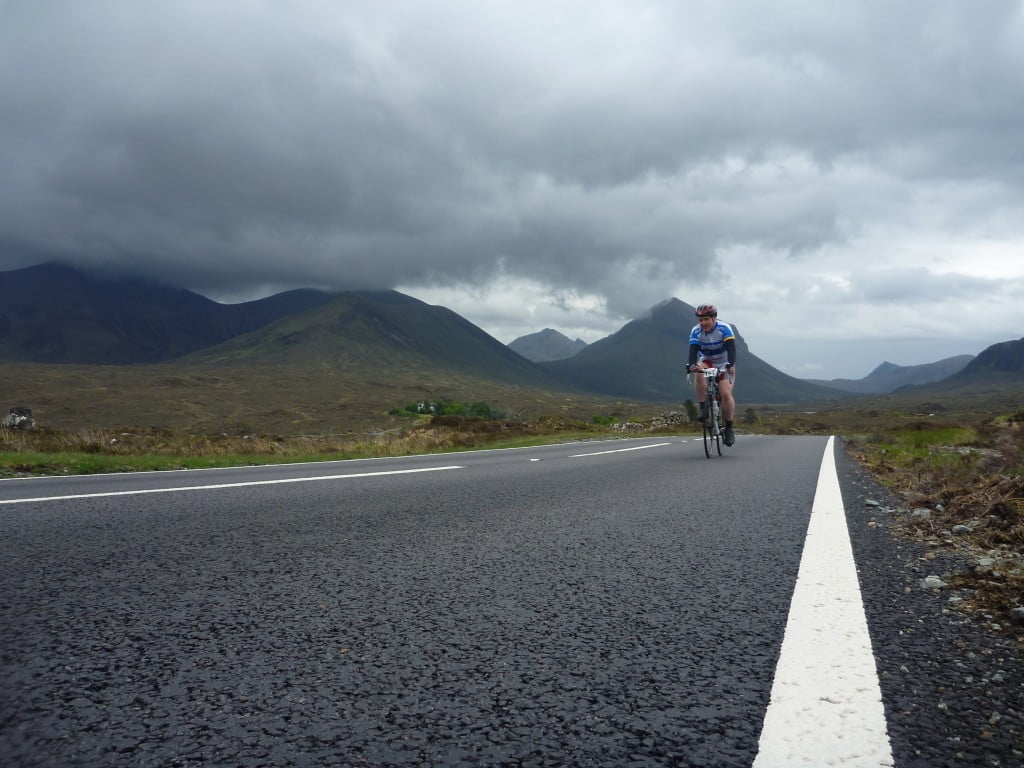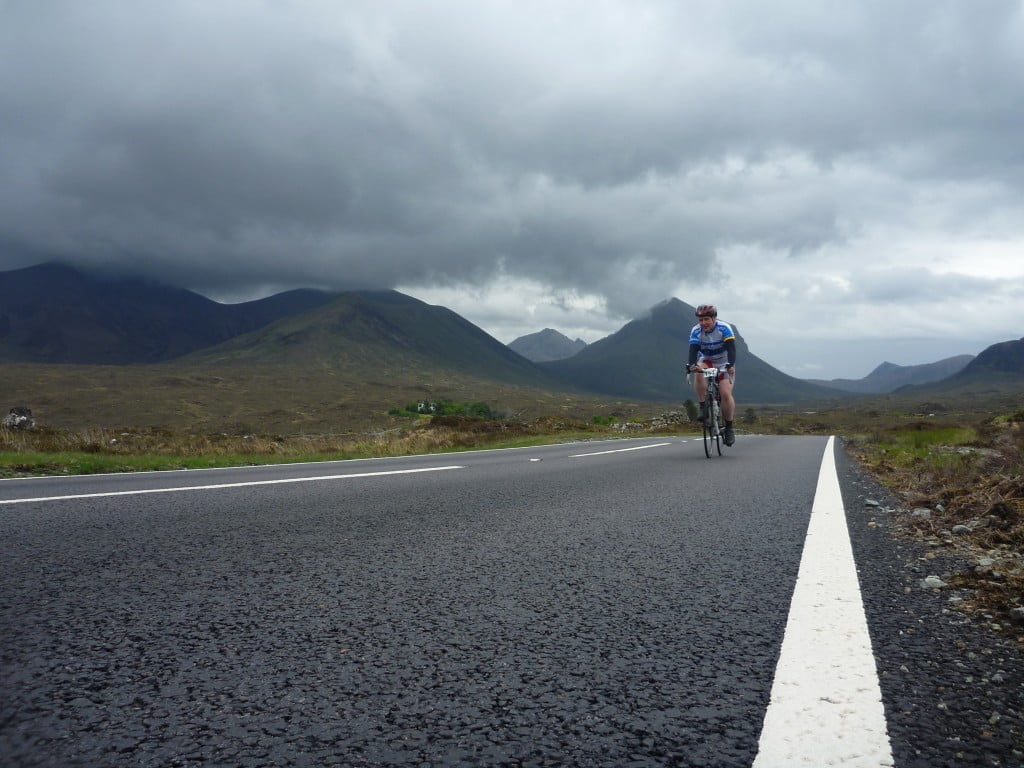 Riders on both the Beag and the Mor follow the same route round this remarkable coastline. The route sweeps around the Aird, the most northerly tip of the Island, before dropping down a steep descent into Uig Bay and the riding surfaces vary from newly laid sections of beautifully smooth tarmac to rougher sections broken up by the hard Atlantic weather.
The two routes split at Carbost with the Beag route heading back towards Portree and the Mor route turning right for another 50 miles of pleasure and pain. Those doing the shorter route may have been thinking themselves lucky at the prospect of the approaching finish line, but many were caught out in an almighty downpour in the last few miles. The Mor riders managed to avoid this and they crossed over the "Fairy Bridge" towards Dunvegan. From here the route hugs the coastline until it crosses the Island from West to East via Glen Drynoch. Back on the east coast again the only challenge remaining was a long drag up Glen Varragill and then an even longer descent down to Portree.
This year's event was filmed and will be televised on 8th August at 6pm for BBC Scotland's "The Adventure Show". Watch again on the BBCiPlayer
[flickr album=72157624716241894 num=10 size=Thumbnail]