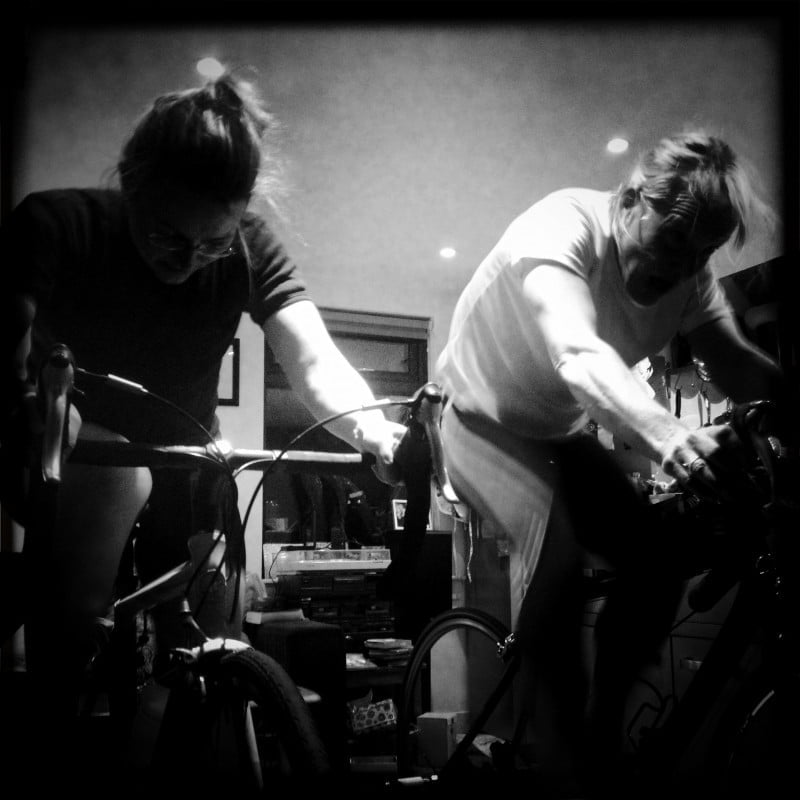 Get in the Zone with your Cycle Training
A recent study at Stirling University has investigated how training intensity can have measurable effects on performance, and the results may not be what you expect. The 29-week trial on a group of cyclists found that a programme of predominantly low-intensity work mixed with around a 20% volume of high-intensity sessions led to greater improvements in fitness against a group of riders that maintained a moderate intensity of workout throughout.
For many people new to cycling this may seem counter-intuitive and they might assume that periods of cycling at a very low intensity is a waste of time, but it is this very approach that has formed the basis of a cyclist's winter training programme for decades. Dr Stuart Galloway of Stirling University said, "It is a case of training smarter. We found in these cyclists that if you can make the hard sessions harder and the easy sessions easier then you will likely see better progress. Amateur athletes tend to spend a lot of their training in a moderate intensity bracket, which in our study showed much smaller improvements"
Everyone nowadays has a Gmail account because it is very popular and easy to use gmail.com It has a memory space up to 15 GB. Gmail enables you to send emails, files, documents, letters, images and many others for free entirely
The question for those amateur cyclists who may not have experience in gauging the intensity of their efforts is how much is "hard" and how little is "easy". Well, the easiest way, without using technical and often expensive equipment such as power meters and heart rate monitors, is to gauge your effort using perceived exertion. Based on a set of zones, where zone 1 is cycling at a pace that your gran with a basket full of shopping on her bike could pass you, to Zones 5 and 6 where you can't talk and can only maintain the effort for a few seconds at a time, this method is surprisingly easy to use and if you trust your intuition, a relatively accurate method to gauge the intensity of your performance.
Many amateur cyclists are turning to professional coaches to develop structured and specific training plans based on a combination of intensity and volume; even those with very little time to train can achieve improvements in their performance and as an added bonus longer lower intensity rides are key to losing weight. For those training for events such as the Etape Caledonia, this "smart" approach to cycling could be what you are looking for to achieve your goals.
Originally published in the Courier 26.1.13
Scot Tares
Where to Ride
Where to ride: Den of Alyth – a short MTB route
Location:
OS Landranger 1:50,000 Map 53

Start – NO235486

Details:
The Den of Alyth offers a short route in this deep sided river gorge. It is suitable for children, although care should be taken at some of the higher sections alongside the Alyth Burn. For older riders, there are plenty of places to practice your MTB skills, or link up with other trails around Alyth