 Cycling in Skye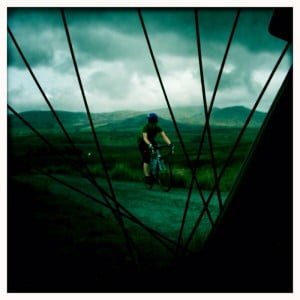 This weekend saw Skinny Tyres take a short break up in the Isle of Skye for a bit of walking and hiking. We also discovered that it was not wise to cycle in Skye on a fixed wheel as you will spend a lot of time out of the saddle, muscles screaming as you fight to keep the pedals turning up another 15% gradient.
The weather was stunning and the riding great. Loads of newly surfaced roads made it all the more pleasurable.
If you manage to get across to Skye it's also woth checking out Cafe Arriba, for some great mid/ post ride scran.
Looking forward to the Hands On Events Skye Sportive next week already