Skinny Tyres Virtual Ride Series
Don't miss out on the social side of cycling.
Join our social ride every Monday evening at 7:15pm for a one-hour ride.
---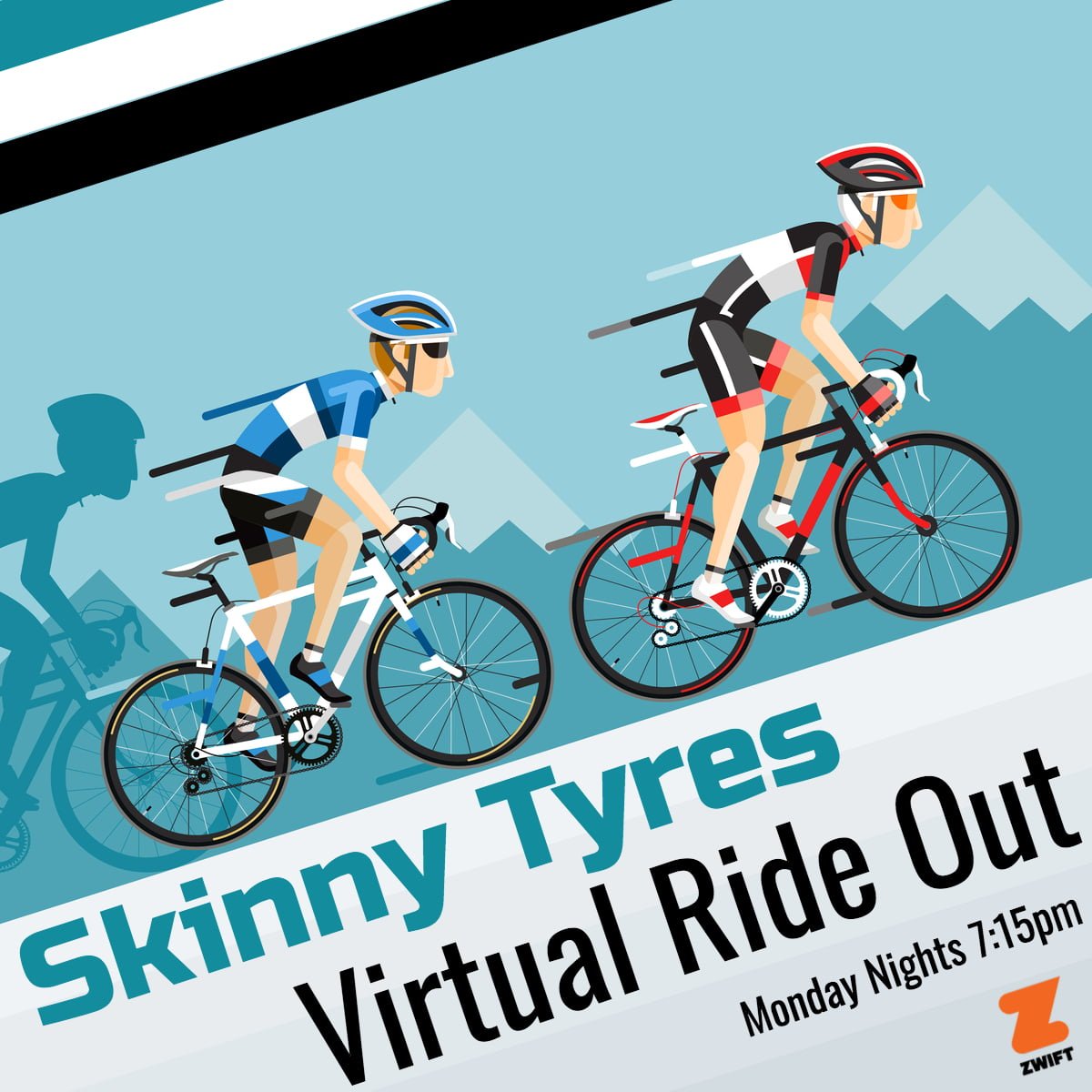 Every Monday night during the Covid-19 lock-down Scot Tares from Skinny Tyres will host a social group ride on Zwift. The ride will be governed by a "no-drop" facility which means no matter how hard, or how steady you ride, as long as you keep pedalling we will all stay together. It is not a race and is purely meant to allow us to enjoy a social "virtual" group ride online until we can get back doing the real thing outside.
Using a Smart trainer is a great way to get the most out of Zwift, but you can also ride with a classic trainer or rollers.
It is open to everyone of all ages. Riders under 16 must get a parent or guardian to complete and submit a consent form to Zwift. Once approved they can ride free for 12 months.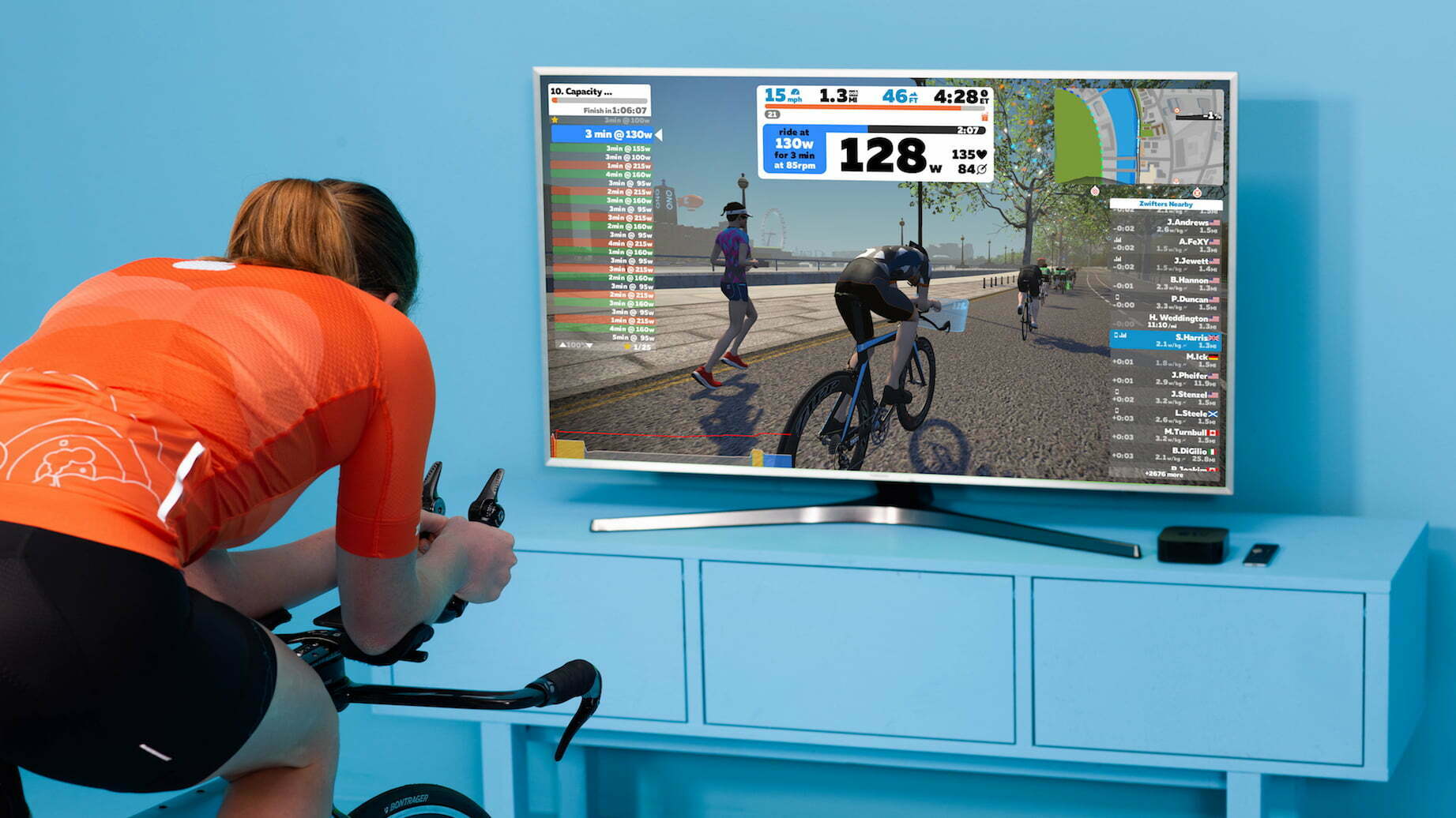 Please note the start time is 7:15 pm BST. You will not be able to join if you are late, so get set up in plenty of time.
Zwift is a subscription service that is not in any way affiliated with Skinny Tyres.
If you have never used Zwift before there are instructional links below from Zwift Insider.
---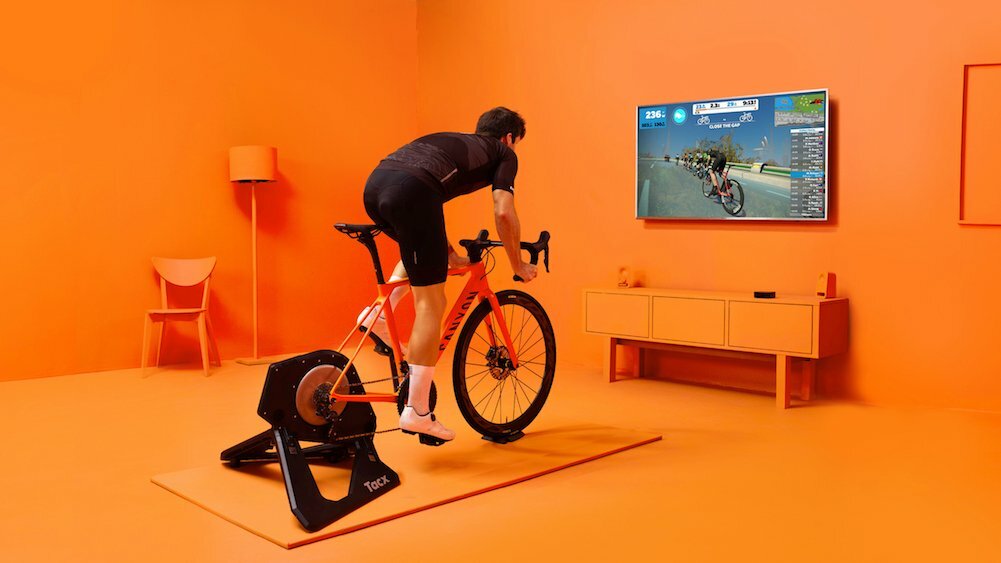 Getting Started on Zwift
---
Joining the Skinny Tyres Ride
To join a Skinny Tyres ride on Zwift you must be following Scot Tares [Skinny Tyres] on Zwift. You can do this via the Zwift Companion app on ios and Android devices. Once you have followed him you will receive an invite to the event via the Zwift Companion app. You must accept this invitation if you want to join the ride. We suggest you turn up online ready to ride at least ten minutes before the start time of 7:15 pm BST to avoid any last-minute issues that might prevent you from starting with us.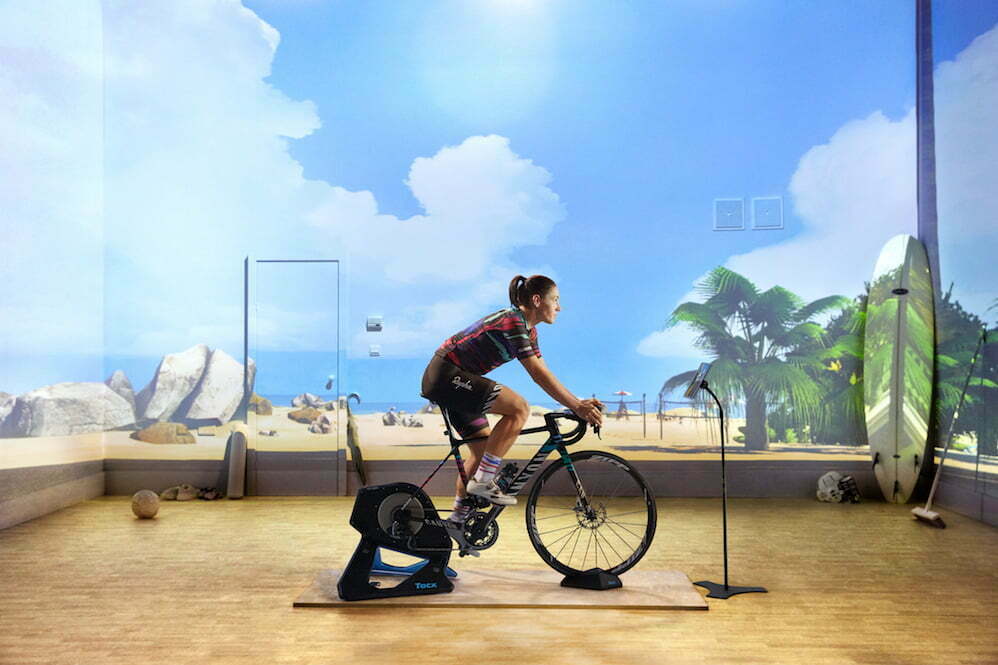 If you want to join in with our chat online there will be a Discord link available on the Zwift Companion event info.
If you have any questions get in touch via comment on our Skinny Tyres Facebook/ Instagram pages.